Filing Name Change Documents by Mail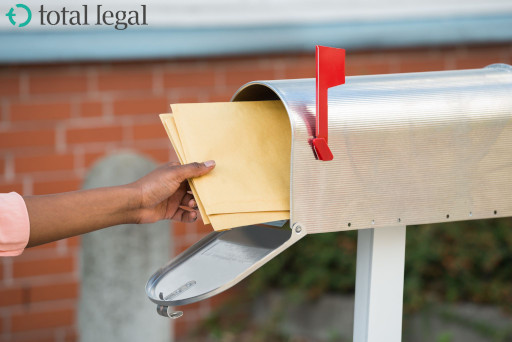 Filing name change documents by mail is a convenient option often overlooked by pro se (unrepresented) filers. Because of courthouse closures and social distancing practices, court clerks are encouraging people to either mail in their name change documents or e-file them.
Tips for Filing by Mail
1. Include Enough Copies of Each Document
When you file for a name change by mail, you will need to send the original of each document plus one or two copies. With some documents, like civil coversheets, vital statistics forms, and forms containing certain confidential information, you only need to send the original without any copies. The step-by-step filing procedures included with your document package indicate how many copies of each document need to be filed and when. When organizing your documents for mailing, keep the original of each document with its copies.
2. Send a Cover Letter
The cover letter tells the court clerk everything you have inside the envelope--the name of each document being filed, the number of copies included, the amount of the filing fee enclosed, and what you would like done with the paperwork--i.e. file and return file-stamped copies to you. In other states, all name change documents are filed at once, but in others, filing paperwork is a two or three-step process. Include a filing cover letter every time you mail in paperwork to be filed. Your documents should be organized in the same order as they are listed on the filing cover letter, and the cover letter should be on top so it is the first thing the court clerk sees. Although the number of documents being filed varies by state, in most states a 9 x 12 manila envelope will be the right size.
3. Send the Correct Filing Fee in the Right Form
While a few states have the same name change filing fee in all counties, in most states, the filing fees vary by county. All courthouses accept cashier's checks and money orders. Many also accept personal checks. Check your county court clerk's website for the exact filing fee.
4. Include an SASE for the Return of File-Stamped Copies
The court clerk will keep the original paperwork and then return the remaining copies to you. Include a self-addressed stamped envelope with adequate postage to accommodate the return of copies to you.
Can I e-file instead?
E-filing had advantages over filing by mail, namely e-filing is faster ad does not require multiple copies of documents. That being said, while the federal court system has had mandatory e-filing for 15 years, the state courts continue to lag behind. Some states may offer e-filing, but not in name change cases, or may offer e-filing in name change cases, but not in all counties.