TotalLegal Estate Planning Powered by LegacyWriter
Existing Customers
All existing LegacyWriter accounts have been migrated to TotalLegal, using the same email address and password. Any documents you created on LegacyWriter will be located in your new TotalLegal account.
Now you can access all of LegacyWriter's estate planning tools and also have access to create even more legal documents offered by TotalLegal, all in one place.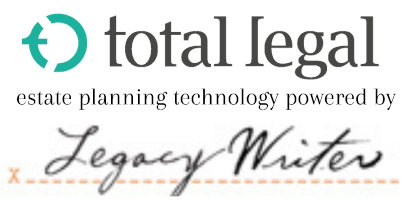 About TotalLegal
LegacyWriter and TotalLegal are both creations of Pro Se Planning, Inc. The company was founded on the belief that people can create their own high quality legal documents if they have access to good tools and facts.